product video marking systems
MSM Markier-Sensor-Systeme GmbH
MARKING SYSTEMS AND MARKING DEVICES
We develop and produce reliable marking systems & devices / drop-on-demand inkjet printers for the marking, coding, and labeling of work pieces in running production processes as well identification sensors. This includes marking systems with the optimized marking fluids and opto-electronic sensors for the recognition of fluorescent markings and codes. This is complemented by code readers for interference codes, color marks, and testing systems.

The uses for industrial inkjet printers range from the application of markings on small engines and their identification as a proof of inspection up to the application of inspection or color markings with a variety of marking technologies on complete assemblies in the field of automated industrial manufacturing. For example, the marking system can also be used to mark and identify non-returnable packs as well as order-specific equipment in the automation technology area.
RELIABLE MARKING SYSTEMS
to mark, label, and code
MARKING SYSTEMS
The innovative marking systems / control devices of the SIGTEK series are reliable marking systems based on non-contact marking technology for dot or line marks using color or fluorescent markings on a wide variety of materials.
MARKING HEADS
Our SIGTEK DOD marking technology guarantees outstanding and cost-effective quality for dot markings and line markings, providing a maximum of flexibility even at high frequencies and speeds. The marking paint is applied onto the object or component without contact via the marking heads.
INK CONTAINERS
Ink containers are available in two sizes: 1-liter tanks for applications with a low fluid consumption and 10-liter tanks for frequent marking processes with a longer-lasting fluid supply. All tanks are suitable for solvent-based fluids and are not subject to the pressure vessel regulations.
MARKING PENS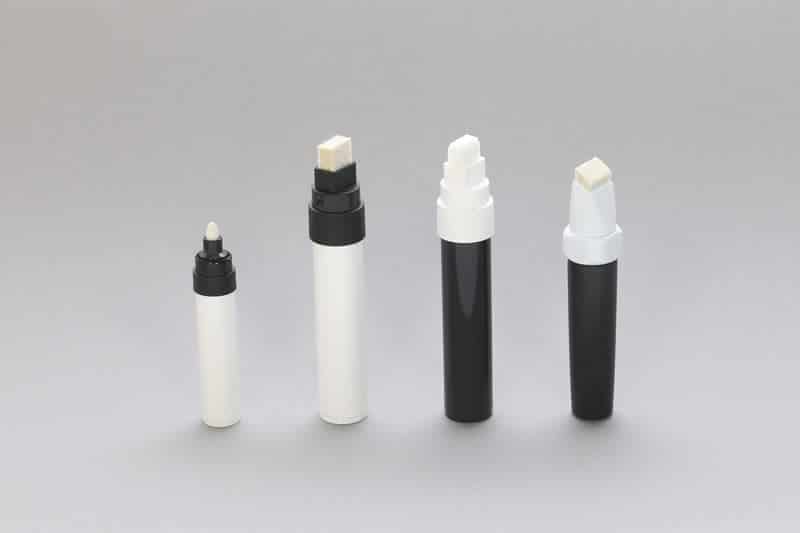 MSM's FMA series marking pens are the ideal solution to mark a large variety of surfaces and materials.