MARKING PENS
MSM's FMA series marking pens are the ideal solution to mark a large variety of surfaces and materials. They can be filled with nearly all of our marking fluids. They are perfectly suited to manually mark work pieces and components and reliably optimize them for further manufacturing processes.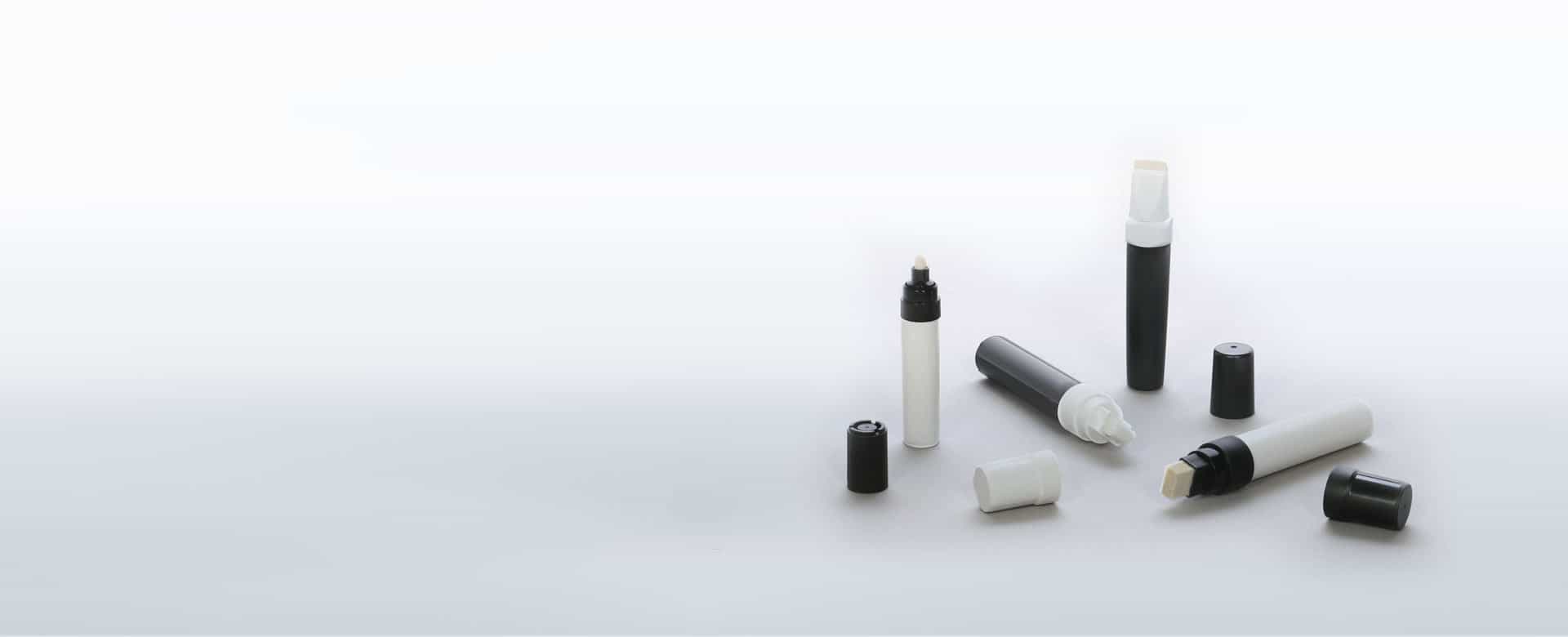 ALWAYS AT HAND
Our marking pens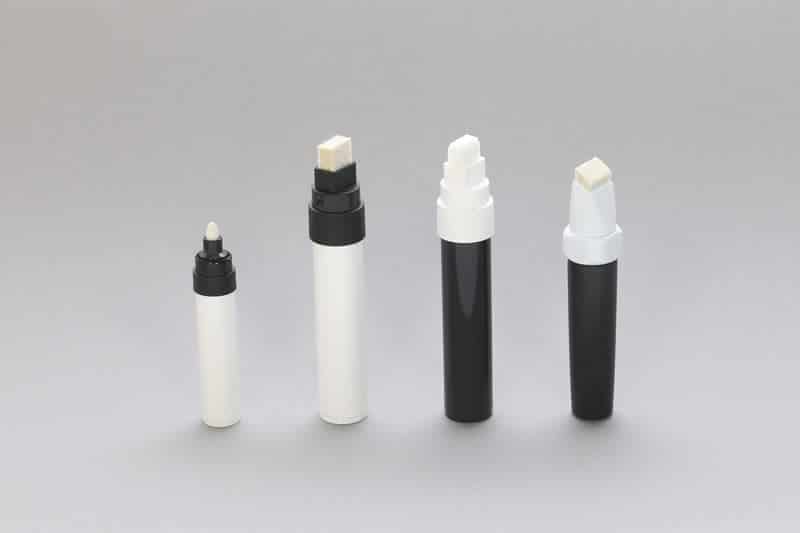 The user-friendly marking pens are available either with or without a closing valve. They can safely hold up to 50 ml of fluid without dripping.
Benefits of industrial markers at a glance:
Ideal for the marking of surfaces such as metal, rubber, plastic, textiles, films, ceramics, glass, wood, and many more
Marking pens in excellent quality
Industrial marker with exchangeable fiber tip
Robust plastic shaft with large 50 ml ink container
Permanent and wash-off markings possible
Fluorescent chalk can be used to directly apply excellent and highly visible markings onto a variety of materials and surface structures to reliably optimize the downstream manufacturing processes. Thanks to their fluorescent properties, the red fluorescent marks can then be read – for example for the automation of the manufacturing and distribution processes – using the opto-electrical luminescence sensors of the LMT4 series.
This provides you with a cost-effective solution for mechanical evaluation and work preparation.
Thus, in wood processing, for example, the wood can be marked manually and then placed onto the machine input table, where the optimizing cross cut saw carries out an automatic length and defect reading.