MARKING FLUIDS
The best properties and results for each complete system. MSM develops and produces the marking fluid and the marking inks for each projected marking machine, device, or system under one roof. Thus, we are not only able to provide you with all important color and fluorescent markings but also to specifically fine tune them to the individual marking and the material properties.


The benefits of our marking fluids
You will always obtain the best marking results and color marks – thanks to the perfectly fine-tuned components. Marking paint, modular marking system or marking device, and optical sensor.

Against the background of the demanding process reliability requirements, the fine-tuning of the different components and the individual marking fluids is the essential factor of success in industrial marking technology.
To solve these challenges, MSM has defined specific development and production processes that ensure an optimum interaction between the different factors.

Our marking fluids are adapted individually or developed from the ground up based on the specific requirements to always ensure the best results for your inspection markings, error markings, product markings, and position markings as well as for complex code markings and color markings.
CUSTOMIZED MARKING FLUIDS
Developed for your application
OVERVIEW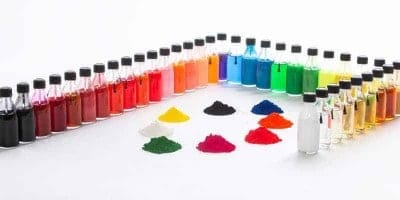 We mark on:
Metal
Plastic
Wood
Paper
Glass
Rubber
Nonwovens & textiles
Film
Fluorescence
and much more!
COLOR VARIANTS
A small selection from over 1250 marking fluids:
Composition
Properties
Water-based
Solvent-based
Visible
fluorescent
Colorless variants
Adhesion
Color variants
MF2-x
✔
+
++
+
MF2.1-x
✔
++
++
++
MF2.2-x
✔
++
++
++
MF2.3-x
✔
++
++
++
MF2.4-x
✔
++
++
MF2.5-x
✔
++
++
++
MF2.6-x
✔
++
+
+
Blp1.x
✔
+
✔
✔
++
+
FMF115-x
✔
+
✔
✔
+
+
FMF4-x
✔
+
✔
+
FMF37
✔
+
✔
+
FMF52B-x
✔
+
✔
✔
++
+
FMF52C-x
✔
+
✔
++
+
FMF53x-x
✔
+
✔
✔
++
FMF54F-x
✔
✔
✔
++
FMF55F-x
✔
✔
✔
++
MFP3-x
✔
++
++
MFP10x-x
✔
++
++
++
FMFP101-x
✔
++
✔
+
MF3-x
✔
+
++
+ highly visible, + good adhesion ++ extremely visible, ++ very good adhesion, + several color variants available, ++ many color variants available
SURFACES
Surfaces and materials
Metal
Plastics
Wood
Paper
Glass
Rubber
Film
Nonwoven fabrics
MF2-x
✔
✔
✔
✔
✔
✔
✔
MF2.1-x
✔
✔
✔
✔
✔
✔
✔
MF2.2-x
✔
✔
✔
✔
✔
✔
✔
MF2.3-x
✔
✔
✔
✔
✔
✔
✔
MF2.4-x
✔
✔
✔
✔
✔
✔
✔
MF2.5-x
✔
✔
✔
✔
✔
✔
✔
MF2.6-x
✔
✔
✔
✔
✔
✔
✔
Blp1.x
✔
✔
FMF115-x
✔
✔
✔
✔
✔
✔
✔
FMF4-x
✔
✔
✔
FMF37
✔
✔
FMF52B-x
✔
✔
✔
✔
✔
✔
✔
FMF52C-x
✔
✔
✔
✔
✔
✔
✔
FMF53x-x
✔
✔
✔
✔
✔
✔
✔
FMF54F-x
✔
✔
✔
✔
✔
✔
✔
FMF55F-x
✔
✔
✔
✔
✔
✔
✔
MFP3-x
✔
MFP10x-x
✔
✔
✔
✔
✔
FMFP101-x
✔
✔
✔
✔
✔
MF3-x
✔
✔
✔