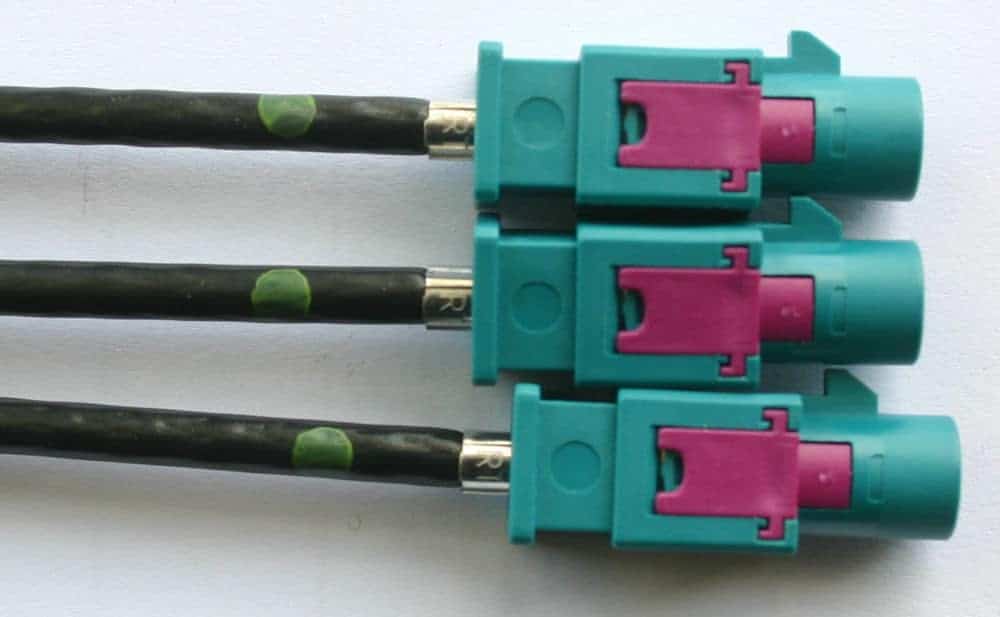 INSPECTION MARKINGS
Inspection markings ensure quality and identify the different product properties in relation to specified parameters.

Identifying and classifying the characteristics of a product is an integral part of quality control and an important component of quality assurance.


Tasks in manufacturing processes (monitoring, sorting)
Automotive industry (e.g. system check)
Plastics industry (e.g. leak tightness)
Steel tubes (e.g. welding seams)
Wood industry (e.g. wood quality)
And others. Ask us!
APPLICATION EXAMPLES INSPECTION MARKINGS
INSPECTION MARKINGS ON CABLE WITH PVC SHEATHING
CABLE MARKING AS ERROR MARKING
OK marking of cables.
Color marking for evaluation after electrical inspection. Visible recognition of the marking on smooth black PVC surfaces.
Marking color green (all primary colors can be supplied)
Short drying times
Elastic mark
INSPECTION MARKINGS ON COLORED SURFACES
MARKINGS OF CLUTCH FRICTION LININGS
Identification markings of clutch plates.
Color marking for evaluation after inspection. Recognition of the marking on highly absorbent surfaces with slightly porous base.
Marking color red
Very short drying times
Reliable recognition
INSPECTION MARKINGS ON CIRCUIT BOARDS
INSPECTION MARKINGS ON SURFACES WITH PROTECTIVE COATING
Good/bad markings for visual/automatic quality assessments. Accurate application of dot marks, even in the circuit areas. Marking monitoring for "bad" markings. Good recognition even on surfaces with protective coating (IC circuit board) thanks to the fluorescent technology.
Marking color red
Short drying times
Reliable operation
MARKING OF CIRCUIT BOARDS

The circuit boards with one use are marked with a fluorescent orange marking color. The marks are only barely visible. An automation with color cameras/sensors in the daylight spectrum is not possible. Thus, only markings in the UV or IR range are suitable for optimum recognition on complex and fragmented structures and surfaces. The marking systems, marking fluids, and the matching sensors will be summed up and defined in a personalized project.

MSM marking application for circuit boards. The low visibility marks can be read out with a luminescence scanner (UV light excites the luminescence/fluorescence) of the LMT4 series to reliably check the inspection status or mark additional parameters. Consistent process management in the manufacturing process will lead to long-lasting profitably of the machines and production lines.
INSPECTION MARKINGS ON OILY SURFACES
GOOD/BAD MARKINGS FOR QUALITY CONTROL
Good/bad part or identification markings on metallic oily surfaces. Use of marking heads with marking monitoring and a marking distance of 20 mm. Adjustable marking dot size. Quickly drying marking paints. The reliable performance of the marking unit allows for its use in automated operations.
The marking fluids can be supplied in all primary colors
High visibility
Fluorescent markings possible
TESTING MARKINGS AFTER HARDNESS TESTING
OK markings of cam plates for automatic transmission. Fluorescence marking for the visual and automatic recognition of "OK" markings on a metal surface. Highly visible green marking on hardened, slightly oily surfaces. Recognizable with an optical sensor.
Marking color white
Short drying times
Automatic recognition
GEOMETRY INSPECTION MARKING STEEL SHAFT
OK marking of steel shafts for the automotive industry with a fluorescent marking for visual and automated recognition of "OK" markings on very dark metal surface. Highly visible green marking for identification at a later stage. Fail-proof marking system.
Fluorescence marking color green
Short drying times
Automatic recognition