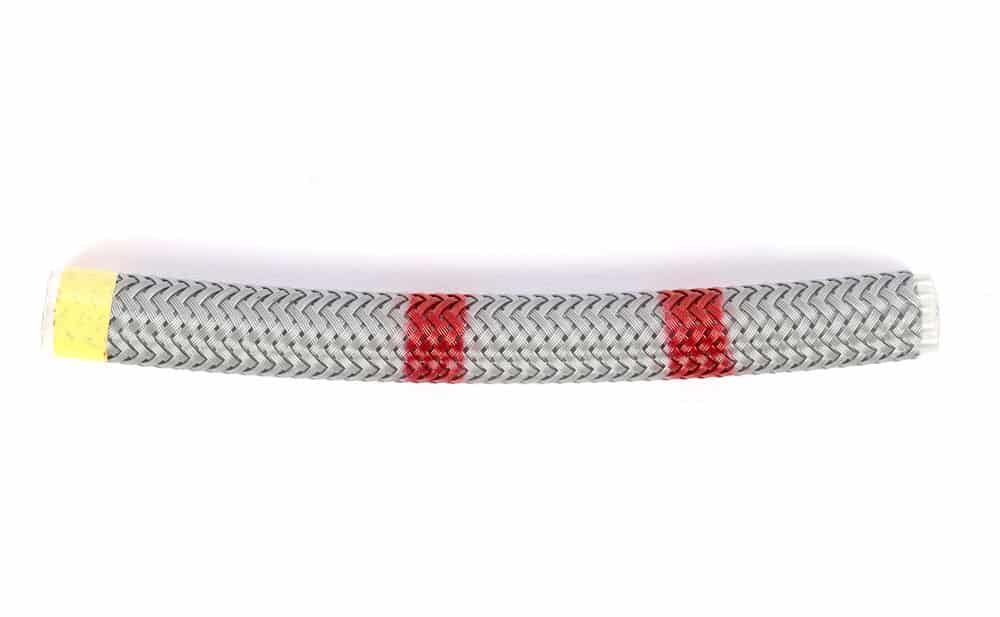 FITTING MARKINGS
Position markings, fitting marks, line markings, or rows of dots reliably ensure fixed points in manufacturing processes. In modern industrial manufacturing and inspection, more and more processes are automated. Here, position markings are an important part of process reliability and processing results.


Tasks in the manufacturing process (assembly)
Automotive industry (e.g. system assembly)
Metal industry (e.g. automation)
Rubber (e.g. manufacturing)
Wood industry (e.g. position marking)
And others. Ask us!
APPLICATION EXAMPLES FITTING MARKINGS
FITTING MARKINGS ON RUBBER HOSE
Radial marking on rubber hoses for the later installation in the automotive industry with very opaque marking for the visual recognition on a very dark, smooth surface. Highly visible white and yellow marking.
Marking color white/yellow
Short drying times
With spraying procedure
LARGE DOT MARKING
POSITION MARKING FOR ASSEMBLY
Position marking for accurately fitting assembly of industrial couplings. Highly visible markings on different surfaces.
Different parameters have to be taken into account when determining the specifications of your projects in light of different material properties and applications and when integrating the marking systems into your production. Ask us!
Short drying times
Can be supplied in all primary colors
With a high opacity or transparent (blue mark)
Easy integration into existing systems