Surfaces
The different surfaces, shapes, and materials, as well as their different properties and structures often require an optimally designed marking system for reliable markings.
High contrast possible
Non-contact application of the markings
No damage to the surfaces
MSM marking systems are suitable for virtually all surfaces
EXTREMELY VARIED
Markable surfaces
Metal
Flexible and accurate dot mark and line marking on metal, e.g. on profiles or tubes. The marking system and the marking device of the SIGTEK® series is designed for markings after inspection tasks or for typing and identification.
Plastics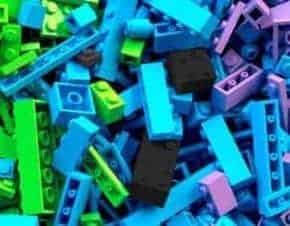 Color markings and fluorescent markings are ideal for highly visible and tamper-proof markings on different plastics such as PET, PP (polypropylene), PE, or ABS, while also protecting the material.
Wood
For the automatic marking of wood, the marking system has to meet a number of criteria: The marking system has to be very robust and reliable under the most difficult of conditions. In a saw mill with high dust emissions, variable temperatures, and strong vibrations, maximum reliability is an imperative.
Paper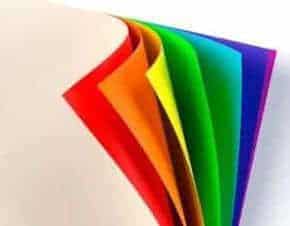 The marking system is an excellent tool for the marking of the materials most used in packing technology, the printing industry, and the paper industry, such as paper, cardboard, or plastic. The marking is done without contact and without mechanical stress, even at high speeds (> 1000m/min.).
Stone
Markings are also used on stone as the carrier material. Because of the mechanical properties (breaking strength) and the quality of the surface, this material is especially suitable for markings using marking fluids and a marking device.
Rubber
High-contrast markings can also be applied on dark surfaces. They can be made to be visible or to be read out using a camera system.
Nonwovens / carpets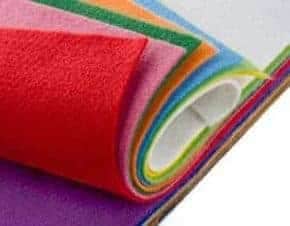 Different textile fiber layers and fibrous webs can be effectively marked – even at variable process speeds and frequencies.
Film
To mark plastic film or aluminum foil produced by extrusion (printing industry), a fast drying, easily readable marking is required for automation in manufacturing process monitoring.
Fluorescent inks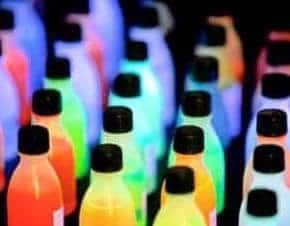 A wide range of application areas can profit from invisible labels and markings. Fluorescent inks, which glow and become detectable using UV lamps and sensors, provide a number of benefits and can be used to mark nearly all surfaces.
Others
You are looking for a marking system for other surfaces and materials?
Get in touch. We will be happy to assist you!