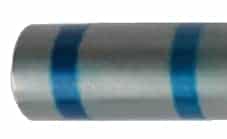 COLOR MARKING LINE MARKING
Web goods (paper, film) or metal surfaces (steel markings) are ideal for color markings. The possible applications vary here, with many different line marking options to reliably ensure assembly points in manufacturing processes or mark quality features in manufacturing and assembly.

In production, technical challenges have to be met and adapted to new processes on a continuous basis. Modern materials and higher quality standards require more complex specialized manufacturing techniques and project-specific marking systems with color markings. We will support you throughout this process with our marking technology know-how.


Quality markings
Typing markings
And others. Ask us!
Error markings
Fitting markings
Cutting markings
APPLICATION EXAMPLES COLOR MARKINGS – LINE MARKINGS
LINE MARKINGS

COLOR MARKINGS ON FAST PAPER WEBS

A position marking, line marking in redundant design as a web marking/edge marking. Web speed >= 1.200 m/min. Minimum ink agitation thanks to optimized nozzle adjustment. Automatic recognition of the paper web position using a CCD camera or optical sensors from the LMT4 and ML10 series.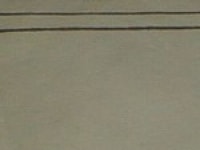 Overview:

Marking color black (all primary colors can be supplied)
No structural effects on the paper web
Reliable evaluation of the line mark
Precise calibration
Other benefits at a glance:

Accurate, colored line markings, e.g. tubes (steel/plastic), profiles, and extrusion products, and much more.
Marking of the welding seam during production of metal profiles, sheets, and tubes
Position markings, bending markings, cutting markings, automatically recognizable
No damage to the surface thanks to the non-contract application of the media
Line marks with good adhesion or that can be wiped off easily are possible
Highly visible color markings, even on oily or wet surfaces
It is the task of MSMS's reliable high-performance marking devices and marking systems to provide permanent, fast, and flexible markings / color markings in manufacturing processes according to the specified parameters. Personalized applications are available for this task for a wide variety of inspection systems and manufacturing processes: to significantly increase quality and productivity.