LABELS
You receive thermal transfer foils / ribbons that are matched to their use in combination with wax, resin / wax and resin:
Wax: deep black print with low scratch and wipe resistance, suitable for paper labels
Wax resin: good scratch and wipe resistance, usable on all surfaces
Resin: highest scratch and wipe resistance, excellent temperature resistance and chemical resistance
If the desired label format is not available or a special form is required, the cutting die can be customized individually.
Get informed in the planning phase of your labels which format options exist and which cost-effective color and material alignment is possible. We are happy to help. Just ask us.
Suitable for almost all surfaces and shapes, we produce semi and fully automatic labeling systems. And offer innovative solutions with our highly adhesive, perforated or removable flexible, durable, tensile, moisture-resistant labels for virtually any application.
The labels are made specifically and technically individually according to your specifications, in every size and many different materials. We manufacture labels exclusively on rolls with variable core diameters.
EQUIPED TO THE MAX
Labels for your project
B-EX-SERIES B-EX4T1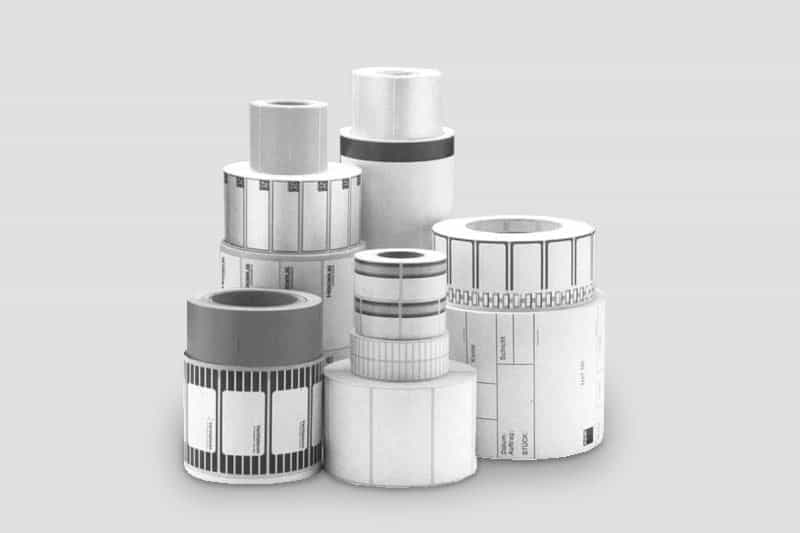 Labels are suitable for many applications, almost every surface and surface and for all materials and sizes. At MSM you will find the right label for your project. You receive custom-made products according to your requirements with different adhesive properties and materials, different special formats as well as in standard formats. Due to a wide variety of adhesives in our production, we are able to offer you well-matched properties for your requirements. MSM is your partner and system supplier for individual labeling. If you have not found a suitable product, please contact us. Our qualified staff will be pleased to advise you in detail and personally. Feel free to ask us.
White and colored papers
White and colored films

Uncoated, satin
Machine-coated
Extra-coated, high gloss
Bleached-thermal / thermal transfer
Duplicating

Polypropylene film
Polyester film
Polyethylene film
Polystyrene film
PVC film
Acetate film
Tyvek

Carton labels and labels made of laminated film
Adhesives qualities

Uncoated, satin
Machine-coated
Extra-coated, chromo
Thermal / thermal transfer
Duplicating
Laminated
Weatherproof
Tearproof

Natural rubber base
Acrylate-based
Synthetic rubber
Scrylic adhesive
Removable without residue
Permanently adhesive
Extremely strong adhesion