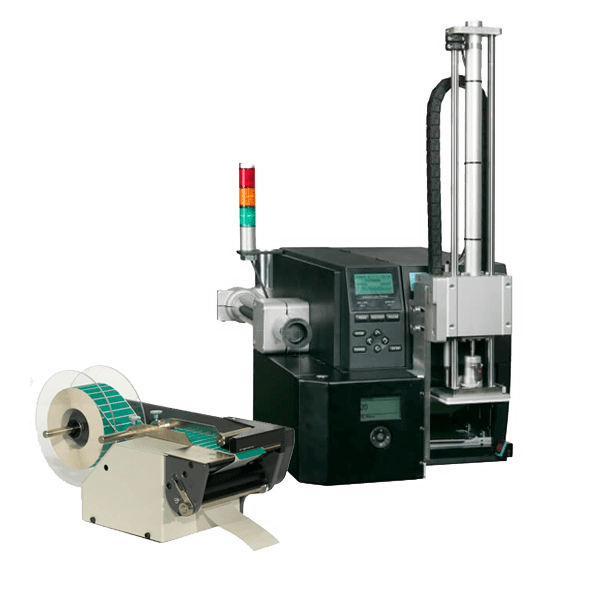 LABEL DISPENSERS
The label dispensers from MSM convince with their easy handling and flexibility. So that the labels are always removed correctly, we offer different options for the dispensers:
Automatical dispense
Slow or fast feed rate
Peripheral connection for external signal "dispense on request"
Label dispensers use labels for:
Floor Labeling
Page labeling
Front side labeling
And much more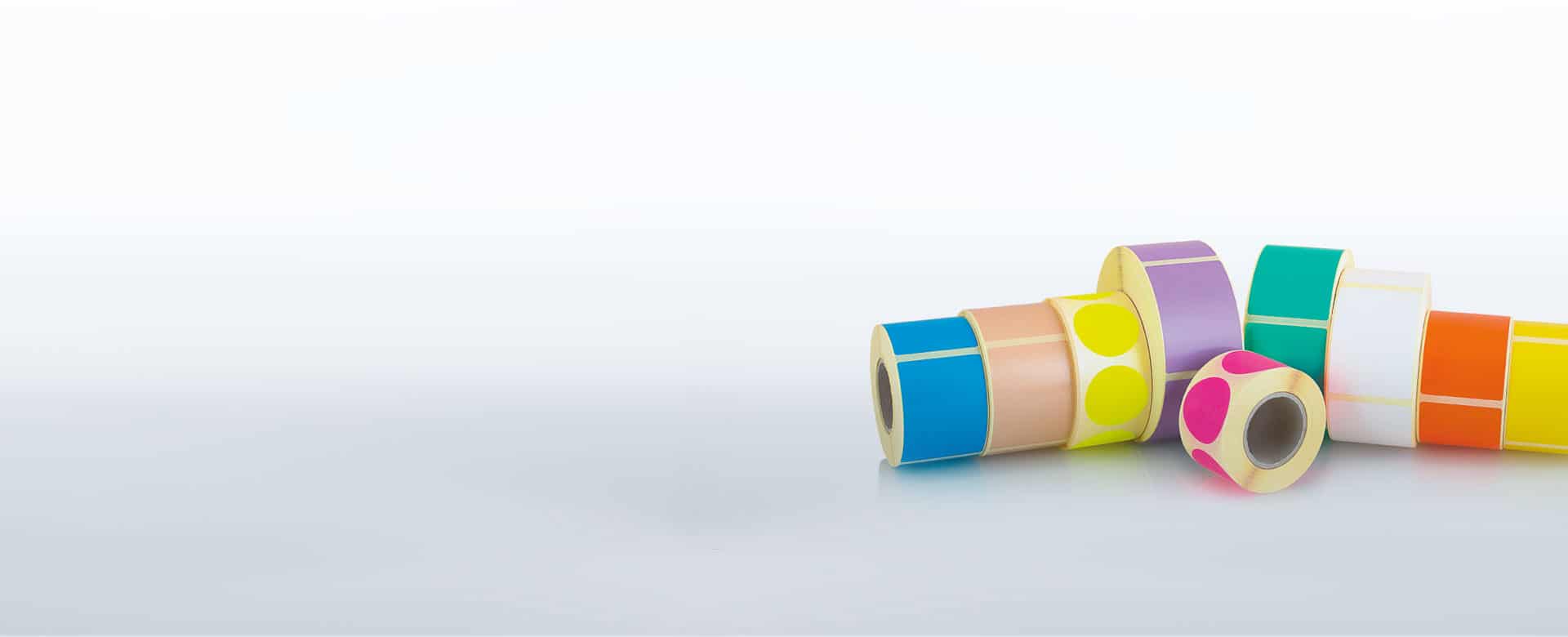 A CLEAN JOB
MSM label dispensers
SP-120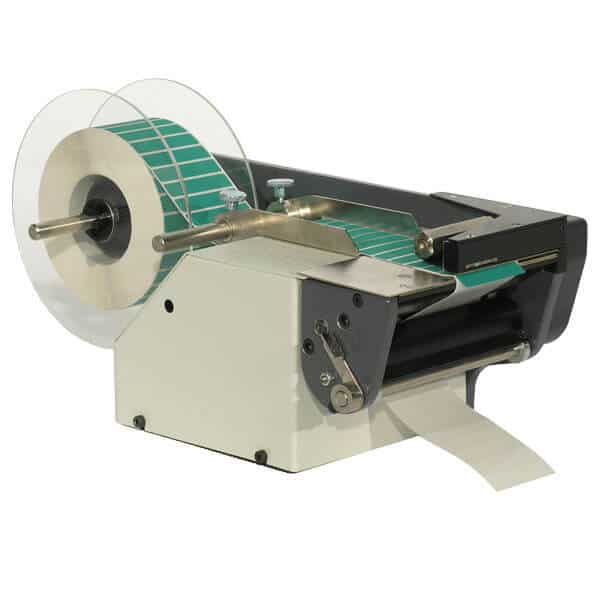 The pre-printed labels are neatly detached and provided from the carrier film. The compact dimensions of the SP-120 enable use even in confined working conditions. The control is done contactless by an integrated light barrier. The conversion to changing or different label formats is possible without retooling the label dispenser SP-120.
| Modell | SP-120 |
| --- | --- |
| Dispende performance mm/s | 80 |
| Max paper width mm | 120 |
| Label roll Ø max mm | 170 |
| Dimensions (HxWxD) | 135 mm x 190 mm x 370 mm |
| Weight | ca. 4,8 kg |
DST-3000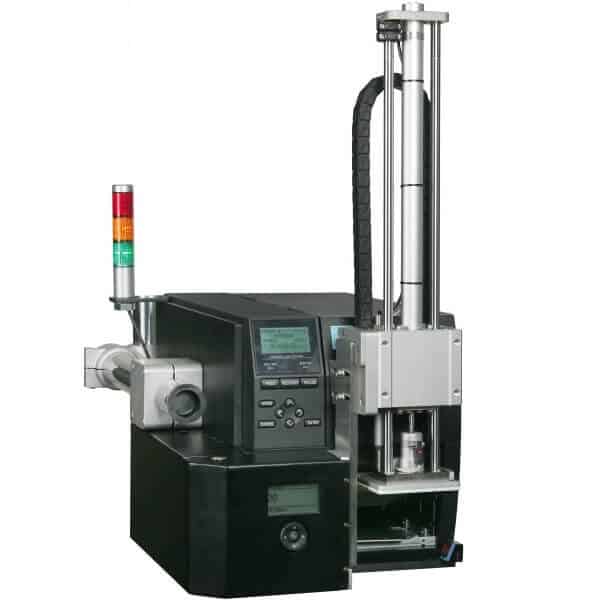 The DST-3000 label dispenser prints and labels reliably and can thus be reliably integrated into all production lines. The label dispenser can be customized to your labels, according to individual requirements. Also, the design of the pressure plate and the cylinder are designed to the applied label and the object individually to your requirements.
Modell
DST 3000
Method
Plunger (stationary or in motion)
Labels
Up to 30 cycles / min.
Min .: 25x25 mm - Max .: 116x150 mm (special applications possible)
Piston pressure of the applicator
Max. 400 mm - practically 250 mm
Automatic height determination - package flexible
(variable height per box / product)
Operating modes
Dispense / print + lock up/down + dispense
Compressed air
4-6 bar / tube Ø8 mm, including internal air filter
Input / Output Signal
Print / dispense / lock / test
Ready / Error – status light (option) / working
Safety signals
Safety area / hand safety sensor (option)
Applicator interface
I/O interface
Optional interface
Parallel, serial, WLAN, RTC & USB Hostmemory
Network Tool
SNMP
Std. Fix System
Pipe Ø50 mm
Dimensions
705 (H) x 364 (W) x 585 (D) mm
PRINTER MODEL
B-EX4T1
B-EX4T2
B-EX4D2
Method
Thermodirect / thermotransfer
thermodirect / thermotransfer
Thermodirect
Printing width
104 mm
104 mm
104 mm
Max. printing speed
14 Inch/Sek.
(355 mm/Sek.)
12 Inch/Sek.
(304 mm/Sek.)
12 Inch/Sek.
(304 mm/Sek.)
Resolution
203 / 305 dpi
203 / 305 / 600 dpi
203 dpi
MEDIA
Paper width
120 mm
114 mm
114 mm
Material alignment
Centered
Left
Left
Paper rolls
Max. Ø 200 mm, core Ø 76 mm
Max. Ø 200 mm, core Ø 76 mm
Max. Ø 200 mm, core Ø 76 mm
Std. length of ink ribbon
600 / 800 m
450 / 600 / 800 m
OPTIONS
Print & dispense
Suction plate 110x150mm,
Signal light
Hand Security Sensor,
Column
Suction plate 110x150mm,
Signal light,
Hand Security Sensor,
Column
Suction plate 110x150mm,
Signal light,
Hand Security Sensor,
Column
B-EX4 Series printer
Ribbon optimization,
dispensing sensors & internal
rewinder, RFID Kit
dispensing sensors & internal
rewinder ,RFID Kit
dispensing sensors & internal
rewinder